CONTINUING EDUCATION CREDITS & CERTIFICATE OF ATTENDANCE
COMPLIANCE CERTIFICATION BOARD (CCB)®
The Compliance Certification Board (CCB)® has approved this event for up to 21 live CCB CEUs based on a 50-minute hour. Continuing Education Units are awarded based on individual attendance records. Granting of prior approval in no way constitutes endorsement by CCB of this event content or of the event sponsor.
CERTIFICATE OF ATTENDANCE
Virtual International Congress registrants may request a Certificate of Attendance in one of the forms set forth below. The first generic Certificate of Attendance simply states that an attendee registered for the Congress. The second Self-Reporting Certificate of Attendance permits the registrant to self-report the number of hours he or she actually attended the Congress. GHC, LLC, the sponsor of the Virtual International Congress, does not maintain a record of hours attended by Congress attendees. GHC, LLC does not represent that either of these certificates is in the form adequate to qualify a registrant for any of the numerous forms of healthcare continuing education credits.
Generic Certificate of Attendance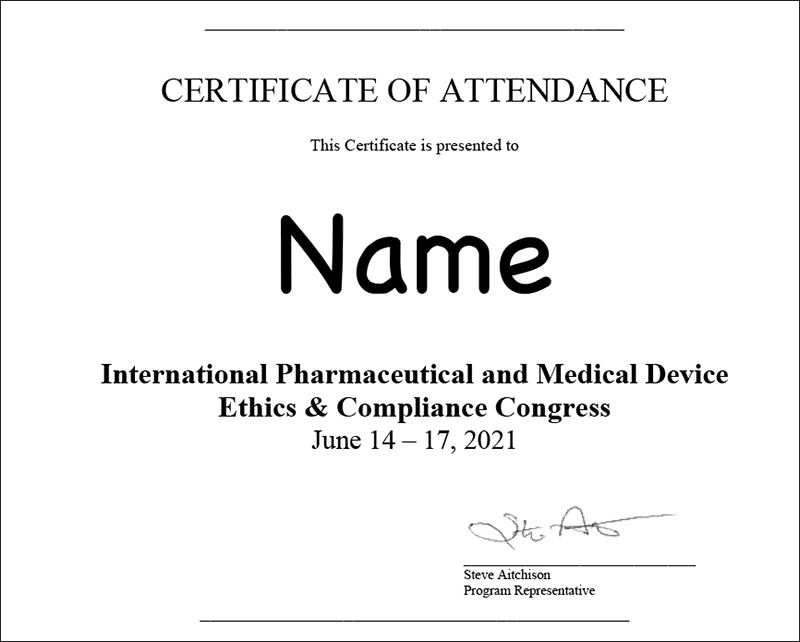 Self-Reporting Certificate of Attendance